Nordjevel's "Gnavhòl" is pure aggressiveness and extreme brutality within Black Metal, which takes advantage of another extreme matrix in metal to give the band a new identity that makes it more and more personal and how things should be, more bellicose throughout the album, and that it has a duration of almost an hour of pure combativeness is pleasant to listen to because it is not content to crush you with 30 or 35 minutes but to have a terrifying sound work in every sense that takes advantage of its influences very well to have macho Black Metal and without any restraint or English atmosphere, just straight to the point brutality that puts the chainsaw through your ears and destroys your brains. For this reason, Metallerium interviewed Doedsadmiral, the vocalist of this extreme band from Norway.
Si deseas leer la entrevista en español: Entrevista a Nordjevel
Metallerium: Welcome Doedsadmiral to Metallerium pages. It's a great pleasure to talk with you about the band, this new crushing album "Gnavhòl" and more things related to the metal world. To start the interview, how have you been during these crazy times? Two years of the pandemic, a war in Europe, and who knows what will happen next years? A zombie apocalypse, alien invasion, the rise of the machines... 😊
Nordjevel: It has been 2 hard years for sure. But it`s a double-edged sword. Not touring or playing live is a downside to this, but then again having this long break also sparked a lot of creativity, and gave me a lot of time to write music.
Metallerium: I remembered when I listened to your first album "Nordjevel" (2016). This one blew my mind in many ways. Cuz you're one of the last Black Metal bands that preserved the aggressive sound of the 90s. Therefore, what is your vision of Black Metal within a scene that Fenriz said is highly overrated?
Nordjevel: We grew up with this music, so it`s naturally in our blood and veins. For me, black metal is about individualism, not trying to follow or copy. There are now so many different styles within black metal that are expressed in different ways, but ultimately with the same goal. A certain scene I don`t really pay attention to.
Metallerium: One of the saddest news was about Dominator leaving Dark Funeral. But then we saw him join Nordjevel. So how did you contact him to play with Nordjevel? And did you think the band changed in all sound when he joined to record "Necrogenesis" (2019) compared with the first album?
Nordjevel: I actually play in another band with Dominator called Horde Of Hell. I knew him from there, and we immediately started discussing him on drums for Nordjevel when he left Dark Funeral. I don`t think the overall sound changed, as much material for Necrogenesis was already written. But of course, something changes when you have an extremely characteristic drummer like Dominator in the band. He has a very unique style. Necrogenesis was a very chaotic record for us, as we parted ways with Nord during the recording. It is a very personal album for us that reflects the stress and frustration that the recording had. That way it became unique.
Metallerium: After the first album "Nordjevel" (2016) the band continued to compose new material until this new "Gnavhòl", please explain to me the details of this new album and the process of composition. Who made the new cover? And why did the band decide to include some death metal elements compared to previous albums on this new album? Was it a natural or thought process?
Nordjevel: We started writing Gnavhòl just after Necrogenesis, only a few riffs here and there. And when the korona hit, we took a small break. Re-focused, entered a studio near our rehearsal place, and just continued writing, making riffs, and arranging the songs. It was a very creative time period and the riffs almost wrote themself. We never planned or decided to include death metal elements. But you can even hear them on both first albums. We never write to sound a certain way. We don`t want to limit ourselves. Again it was Khaos Diktator Design which also did Nordjevel, krigsmakt and Fenriir.I work extremely well with him. We share a lot of the same ideas and visions.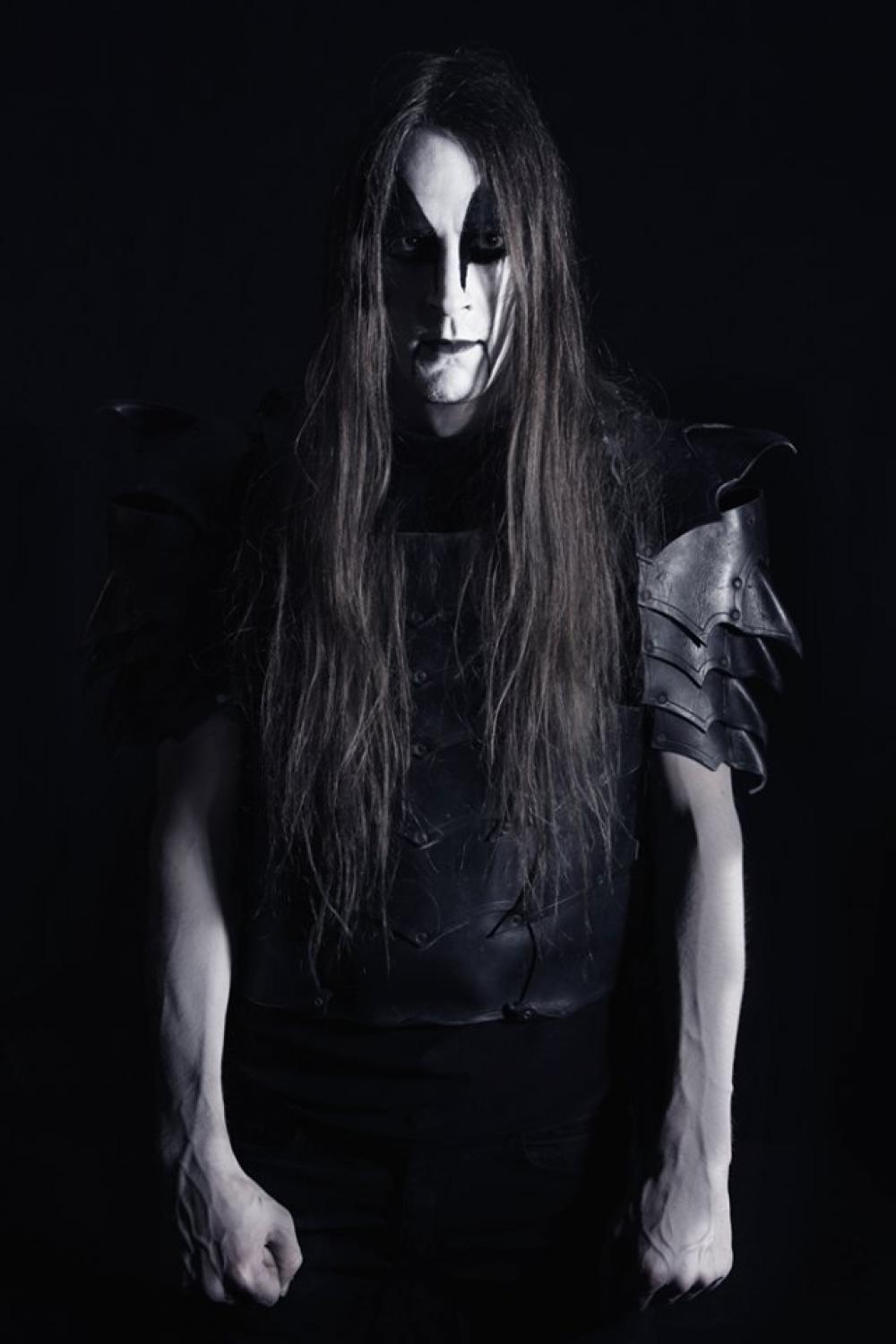 Metallerium: An important thing when a band does Black Metal is the ideology because many magazines and people believe that satanism, occultism, Thelema, and all that kind of stuff are related to the pagan in Black Metal. For you, how is the ideological expression of Nordjevel? Is it necessary to be a satanist to do Black Metal nowadays? or is it necessary to talk about these issues within Black Metal?
Nordjevel: For me personally I`m anti-religious. Satan is my inner demon. Since I write most of the lyrics, some are written by Svartalv. What`s most important is that it has to mean something for us personally, especially for me. And the main thing that is natural for me is to outlet all that frustration and hate I have inside. And that is my main thing about the lyrics, they must be spiteful, and dangerous, and provoke feelings that don`t feel good. Even though hate can feel really good at times.
Metallerium: In this kind of matter, many people think that Black Metal is related to the underground scene of satanic symbols and especially in South America. When a band does more progressive and technical things, fans react very badly to these kinds of changes, because they seem to be offended that they are not listening to Mayhem, Emperor from 1994, or something like that. What do you think when fans are too close with their thoughts and tastes, especially in Black Metal?
Nordjevel: As said, black metal and also music in general for me are individualistic. If I don`t agree with or care for a band`s music or ideology just don`t pay attention to them. There are many things in black metal that I can relate to, but that is also not only in the form of the older bands.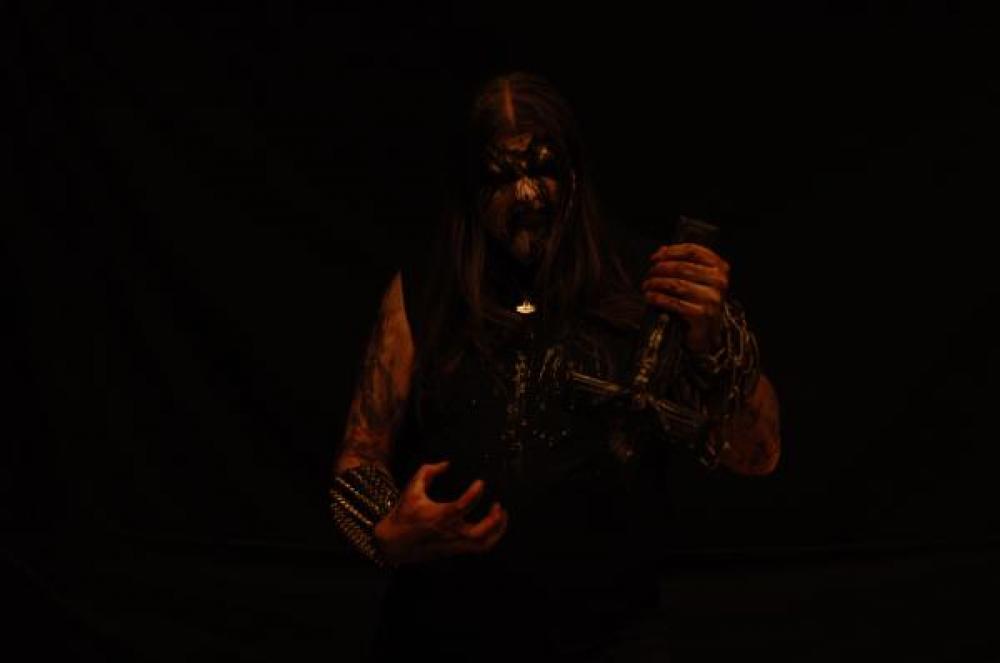 Metallerium: What is your position on the new bands that are coming out? Whose foundations are as weak as cotton candy, who barely use terminologies they don't know, or who just want to make music as complicated as possible to demonstrate their musical talents? What are your memories of the old days? Do you consider them that way? Or do you think that this new moment we live in is the best?
Nordjevel: I don`t really pay attention to it, to be honest. I have my older gems that I listen to even in 2022. From the early '90s. There are a few bands that also intrigues me, but they are few. I also don`t listen to black metal extremely much. More old rock and metal from the '80s and '90s!The '90s were magical with tape trading. It was all more mysterious and dangerous somehow. Nowadays it`s all more accessible, for all bands to release music. It has pros and cons for sure.
Metallerium: As we know today the Black Metal scene is divided into two sides of the coin. One is the extreme movement with bands like Nordjevel, Black Fucking Cancer, Hak-ed Damm, etc. But on the other side the atmospheric (I don't know why some reviewers put that label), depressive, post-black metal with pop elements like a ton of UK black metal bands with one person behind the band and more. What is your opinion of these two positions in the Black Metal scene? Do you think the B side of the coin is a poser or as weak as cotton candy compared with the aggressive Black Metal?
Nordjevel: Black Metal has so many different things about it. Music and ideology. In some way, if it`s serious no matter style I respect it. But if it`s not serious, then a big NO!
I also have my other band Svartelder, which musically is very different than Nordjevel. But it`s dead serious. It is not a band that focuses on the aggressive side, but also has a lot of atmospheres.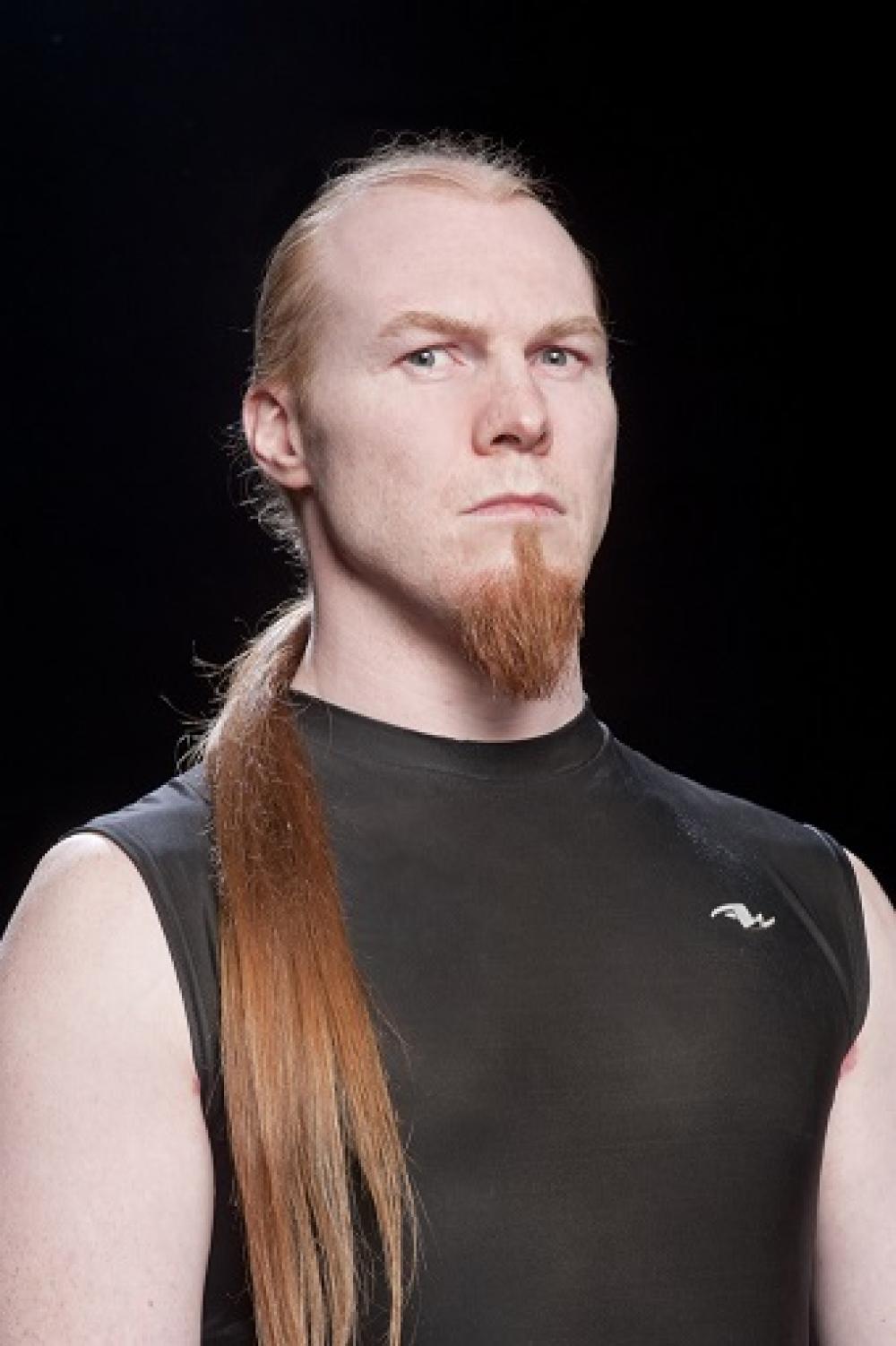 Metallerium: We are very close to the end of this interview. For that, what are the future plans that the band has for the next days, months, and years? Perhaps a North American tour, European tour, and Videoclips are upcoming. ¿Who knows? Cuz we saw that you will play here in Latin America in 2023. I hope that tour is not canceled, cuz I'll travel to see you live.
Nordjevel: First we will play Kaltenbach Open Air, then Northern Deception Festival in Norway. And yes, next is The Latin America tour in 2023, which is still on. In a few weeks, we will also release the next video of the album.
Metallerium: How do you consume music most of the time? Also, what is your opinion about digital platforms and streaming services? What has been your experience with these options that technology is giving us? Is bad or good?
Nordjevel: At some point, it`s good that it reaches more people easily that maybe couldn`t reach the music in the 90s. But that`s about it I would say. I don`t really have an opinion about it. If I want to put on an old classic Burzum or something it has to be on vinyl!
Metallerium: What do you think of the new methods of hearing music? young bands release their singles through digital platforms long before the physical format goes on sale. Are physical editions important to you? Do you maintain some old form of diffusion by sending letters and that system from the time of tape trading? Could any of you have experienced how difficult wait to discover new bands in the past?
Nordjevel: Like above, it helps people access music more easily now. I prefer vinyl. I always bought vinyl or cassettes. We still have some old-school tape trading going on with certain bands yes.
Metallerium: Well, Doedsadmiral. The sad time arrives at this interview. I hope you enjoyed this one like me. Congratulations on this amazing album. Anything you want to add to your Latin American fans and Metallerium readers?
Nordjevel: Hope to see you in 2023.