At this point in the underground movement and with the exaggerated feedback from many people who take the time to post information about Cadaveria on the networks, it would be unheard of to find someone in some medium that does not know about his past and what happened after his departure from Opera IX in 2001. So, focusing on 5 or 4 paragraphs dedicated to what happened before and after would be meaningless given the amount of water that ran under the bridge. So, I will only focus on what happens on this album called "Emptiness" and what this music very well known to the extreme world has to show today. For this reason, Metallerium interviewed this emblematic vocalist.
Para leer la entrevista en español: Entrevista a Cadaveria
Metallerium: Welcome, Cadaveria to Metallerium pages. It's a great pleasure to talk with you about the band, this new album "Emptiness" and more things related to the metal world. To start the interview, how have you been during these crazy times? Two years of the pandemic, a war in Europe, and who knows what will happen next years? A zombie apocalypse, alien invasion, the rise of the machines... 😊
Cadaveria: Thank you very much for having me here. My pleasure. Well, in these last years I've been very busy enjoying life, enjoying being alive after I had cancer, enjoying the little things of everyday life, and making music. Creating "Emptiness" has been a very long process that has occupied part of 2020 and all of 2021. It has been very energy consuming but at the same time, it also gives me a lot of energy and satisfaction. I am thrilled that our fans are enjoying it so much. In the future, I hope that these catastrophes will end and that there is more love and respect among human beings, animals, and the earth. The alien's invasion, however, I don't think would be a bad thing, we would have a lot to learn from them.
Metallerium: One aspect of the reviews and fans with Cadaveria's music is the label, cuz I see styles like gothic, black metal, and rock. But I think in this new album "Emptiness" you played a lot of styles into there and for me is better to say Metal band than just labeling a lot of styles into there. So, how do you describe the music from Cadaveria from the beginning to now?
Cadaveria: We do not describe it in any way, just because as you said it is a mix of many styles. It is a piece of very personal music and full of feelings, light, darkness, passion, and truth. It is true that there are many Black Metal, Dark, Gothic, and Horror influences, but the lyrics speak of existential paths, shamanism, relisience ...
Metallerium: Talking about the 8 years of differences that exist between "Silence" (2014) to "Emptiness" (2022). How does it feel to come back to record a new album after everything you've been through? Do you think the music changed too much compared to when you started your carrier in the 90s?
Cadaveria: Everything has changed, totally. At that time there was no internet and correspondence with fans, magazines and labels took place by post with letters, envelopes, and stamps. I believe that those who are 20/30 years old today cannot even imagine that situation. Today first you look at the photo of the band on the internet and from there you decide whether to listen or not. But because that photo reaches you on the internet behind there is someone who pays a sponsorship, so the listener no longer chooses independently, he chooses because someone makes a photo come before his eyes. Today everything goes fast and few people decide to really focus on the value and meaning of a song or of an entire record.
Metallerium: Talking about one special thing on this new album. Which song for you have more memories of when you play it. What song brings you back in time to see how things resulted in "Emptiness"? And how do you choose the songs that you will play at the gigs?
Cadaveria: I don't have any favorite songs because all the songs on Emptiness were composed as if they were going to be released as singles. So much attention and love have been dedicated to all of them and no song is on the record just to make up a number or fill a space. I am very fond of all 11 songs (12 if you buy the double vinyl) because they all talk about my life path, the teachings I had from the illness, and my rebirth and awareness.
Metallerium: A question that's inevitable to ask is about your carrier, cuz you started your music career in the 80s with Opera IX and you were one of the few women that play extreme music at that time. And for me, you created these new copies of extreme metal into extreme metal. So, how do you see the female-fronted in the extreme world? do you think the female musicians are in the metal scene just for merchandise? Cuz as you see into the digital platforms there are a lot of playlists with females fronted, etc. And for me, it's not necessary to put female-fronted. If the music is well great, if not good, great. No need to see if a woman is into there.
Cadaveria: I am very happy that many women after me have embarked on a musical career in the field of extreme metal. I am not sure, however, that this means the end of discrimination, I believe that in the collective imagination the male audience places more esteem and trust in a male band. The female-fronted label serves to attract the attention of those males who are particularly interested in the physical appearance of the singers ... like everything that comes out on the market, bands with a female singer are also labeled and classified.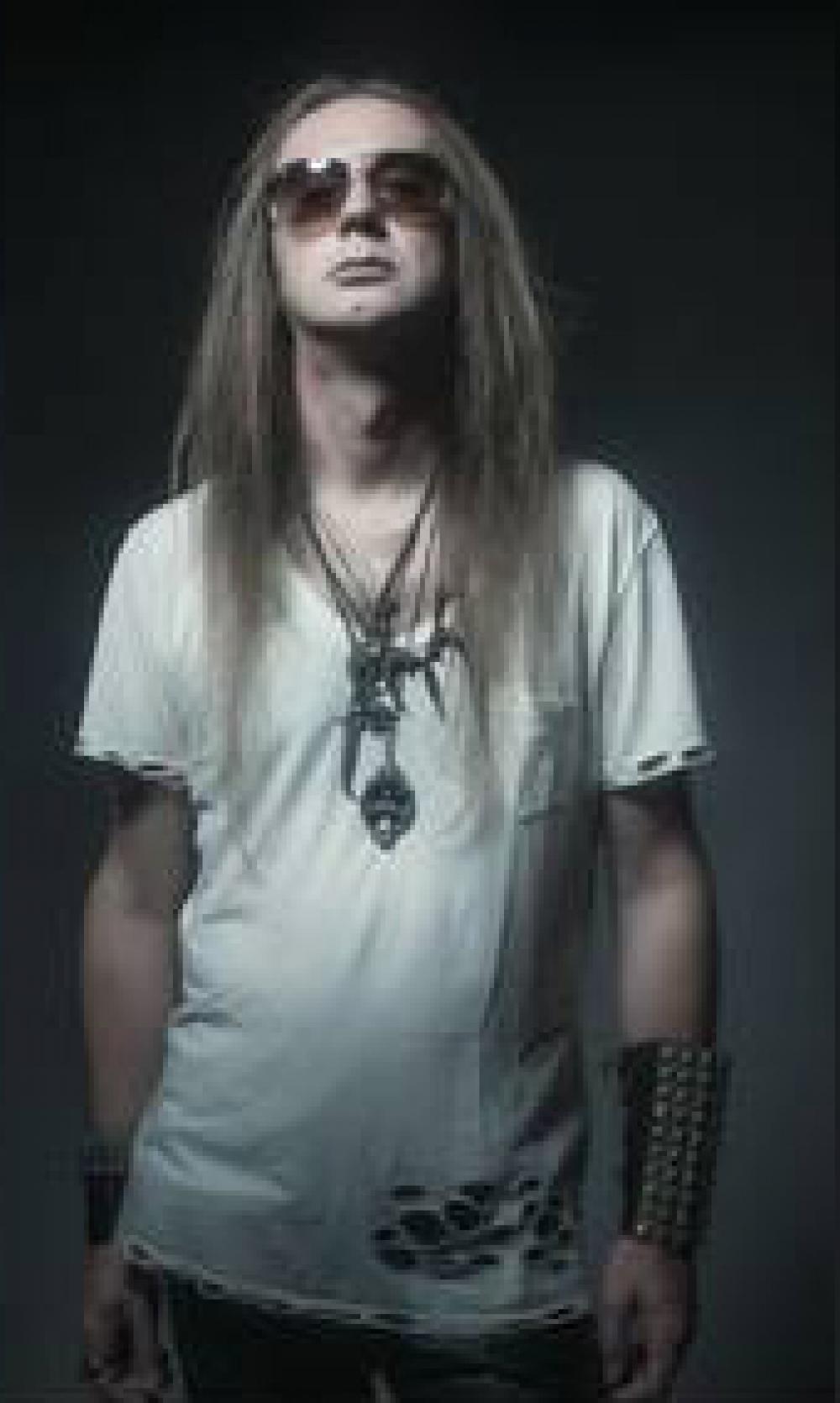 Metallerium: Usually when a band releases a new album. The band thinks that this new one is the best work for them as a cliche. But the counterproductive thing according to this is the feeling of the fans with the first album and usually many reviewers said that the first or second is the biggest stones and the incomparable jewels of the band. And I think as a fan of music as you are, you have these thoughts of your main influence bands metal, rock, jazz, etc. What is your opinion of this matter? Do you think the last album from Cadaveria is the best work until today? o perhaps you have one special album that no one thoughts.
Cadaveria: I can honestly tell you that every time we released an album, I thought it was the best, and certainly better than the previous one. This is because Cadaveria has always put a lot of effort into what they do, always taking care of 100%, not only the music but also the visual part and the videos in the first person. In the same way, I believe this now for "Emptiness" and as I told you this time even more since it tells a lot about my soul. Now the different thing is that this time also the public and the critics think so. Everyone is realizing what we have created. I thought it was difficult to make it understand but I am receiving many messages confirming that the public has captured the essence of our new album, musically and lyrically.
Metallerium: Talking about the new album "Emptiness". If we compare all your records with this new one. Which are the biggest strengths that this new one has compared to the other productions?
Cadaveria: We announced Emptiness as the definitive album from Cadaveria. A majestic opus that seals the artistic and human path of the band. In it there is all our experience as musicians of the last 20 years, there are some really interesting heavy riffs and dark melodies, there is power but also measure and elegance. I do not add anything else. I can't do a self-exaltation. Take advantage of the fact that the internet gives you the opportunity to listen to it with a click, go to Spotify or our youtube channel, and search for Emptiness, Silver Rain, Shamanic Path, The Woman Who Fell to Earth. You will realize what I am saying.
Metallerium: We are very close to the end of this interview. For that, what are the future plans that the band has for the next days, months, and years? Perhaps a North American tour, European tour, etc. Videoclips are upcoming. ¿Who knows?
Cadaveria: We have just launched the music video for "Silver Rain" track and during the Summer we will complete other visual works, perhaps a playthrough. As for the concerts, we are looking forward to returning to Mexico and this time we hope to extend to Brazil and other South American countries as well. It all depends on the local promoters. So please ask your promoters loudly to bring Cadaveria to you and we will be happy to come.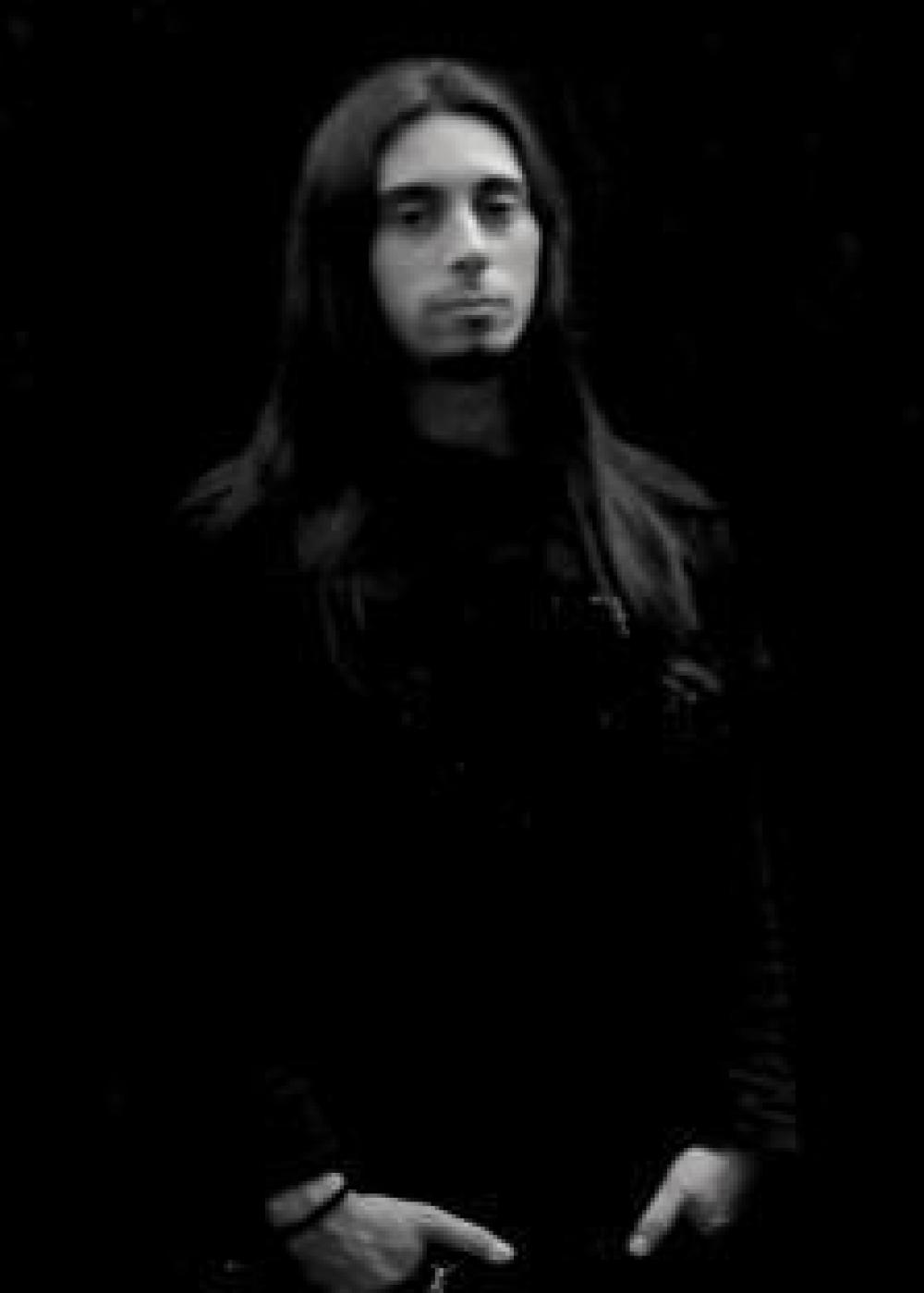 Metallerium: How do you consume music most of the time? Also, what is your opinion about digital platforms and streaming services? What has been your experience with these options that technology is giving us? Is bad or good?
Cadaveria: I have to admit that I use youtube to get the first impression of a band, cause I also like to see the concept of the video, and how they use images to complement their music. Then I really like vinyl as a support, that is as an object, but I prefer the sound quality of CDs, that in my opinion are the best option to really hear the quality of a band's product.
Metallerium: Well, Cadaveria. The sad time arrives at this interview. I hope you enjoyed this one like me. Congratulations on this amazing album. Anything you want to add to your Latin American fans and Metallerium readers?
Cadaveria: I believe you all know how much we love you and how grateful we are for the support you show us every day. We hope to be back playing there for you soon. Thanks, and don't forget to follow us on socials and to listen to Emptiness. If you want to buy records and merch directly from us, know that it is possible, from cadaveria.com website we ship all over the world. Thanks again and take care.