From Australia comes the fourth album by Nocturnal Graves under the name "An Outlaw's Stand" and released on the Season Of Mist record label. Here we find a short but effective work of 36 minutes of pure Black/Thrash Metal, distributed in eight intense songs under a fairly simple and austere cover art. Here the guitar riffs sound sharp while the speed is constant with a devastating battery, achieving an album that lovers of this style will love. Due to this latest release, we were able to interview the multi-instrumentalist Nuclear Exterminator, who is in charge of guitars, drums, bass, and voice within the band and who kindly tells us about this latest album and other music-related topics.
Si deseas leer la entrevista en español: Entrevista a Nocturnal Graves
Metallerium: Welcome to Metallerium Webzine. First of all, thanks a lot for your time. I hope you are all well. First of all? how are you and the band? What is the situation for the music industry in your country?
Nocturnal Graves: Things are great actually, we just finished a three-day writing Session here in my home studio with great results. The situation with the music industry in Australia however is totally fucked.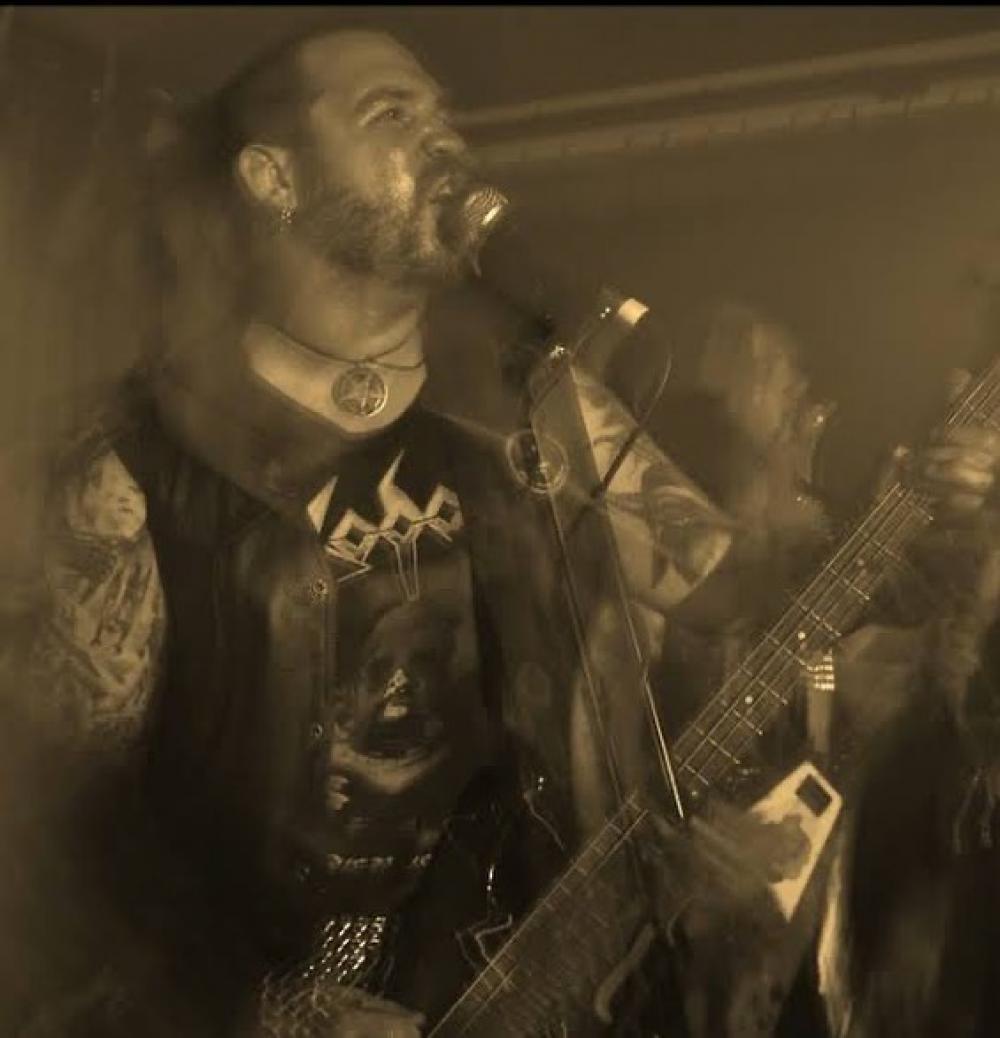 Metallerium: This is our first interview with the band. Do you mind telling us a little bit of the band's history? What are your influences as a band?
Nocturnal Graves: We started the band in 2004, recorded 2 demos and a 7" before we signed with Nuclear War Now Records for the first album, "Satan's cross" which came out in 2007. 2009 we released a split LP with a Finnish band called Hellspirit. We then recorded our second album, "…-From the Bloodline of Cain" which was released through Hells Headbangers in 2013. 2017 we released "Titan", our first release with Seasons Of Mist, and now the new record "An Outlaw's Stand" has been released also on Seasons Of Mist.
Metallerium: You released "An Outlaw's Stand" on January 7th. How are you feeling with fans and media reaction to the new album?
Nocturnal Graves: The media reaction is not something we ever really pay attention to, to be honest, since it is more often than not someone discussing your music who would never listen to it had they not received a digital copy in their inbox… The fan reaction however to this one has been extremely positive.
Metallerium: It surprises me that even with all these problems due to the pandemic, bands are still releasing new albums. I admire that! When did you decide to work on this new record? Did the pandemic change something about the process of composition? Did you face some difficulties due to restrictions?
Nocturnal Graves: When we finished the tour we did in 2019 we decided to ride that momentum and finish writing the songs and ideas we had going prior to heading over to Europe. Although the pandemic kind of happened at the worst possible time for us we decided early on that the best way to stay focused and motivated is to start recording the new album, despite the obstacles that we faced. I'd say the main hassle due to the pandemic is that the album took longer to record than what we had originally anticipated. However, since I was working on the album at home in my personal studio I really enjoyed the fact that I could focus so much energy on the process. The state we live in was in a complete lockdown for months so I was spending every day at home working on the album.
Metallerium: What are your plans after releasing the album? Are concerts allowed in your country?
Nocturnal Graves: Live shows are still being canceled here in Australia so we don't have any plans to do shows at this time. We are however well into the process of writing what will become our fifth album.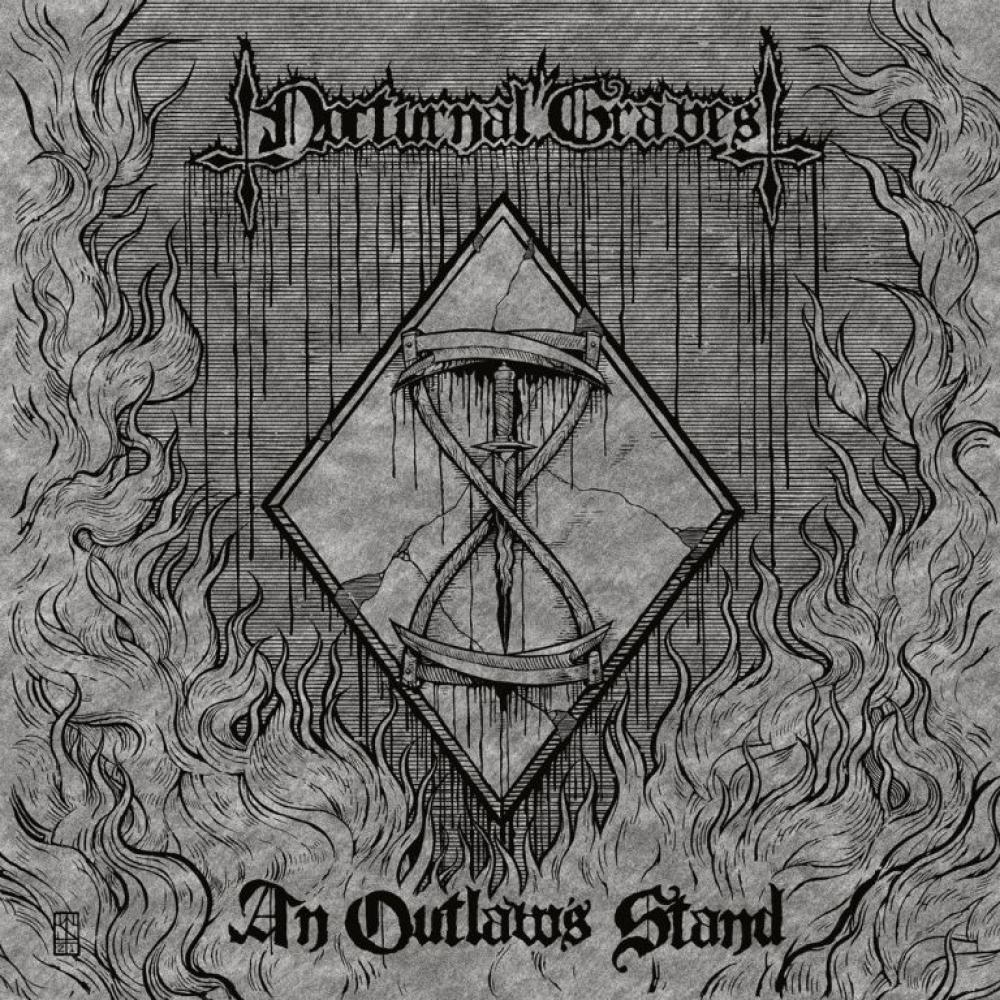 Metallerium: Due to the restrictions, many bands decide to experiment with different kinds of streaming shows. What do you think about it? Have you ever thought about this as an alternative?
Nocturnal Graves: Definitely not. I really cannot see the point of performing in front of some cameras, with no crowd, and still attempting to capture the energy you do in a real gig situation. All of what occurs on stage is a reflection of the energies we experience at that moment, and that requires a certain setting. I really wouldn't even attempt such a shallow thing as to play in an empty venue with a cameraman standing around.
Metallerium: By the way, how is the Xtreme Metal scene in your city or country?
Nocturnal Graves: I'm probably not the best person to ask about this, because I live a few hour's drives away from the nearest city and I rarely go to shows. Overall I would say it's quite poor these days.
Metallerium: I sometimes discuss this with friends, about the underground concept in these times because bands can reach thousands of people from all over the world through digital platforms like YouTube, Spotify, or Bandcamp. Do you think that we can still use this term? What is your opinion or ideas about it?
Nocturnal Graves: I would say no. I think the underground as it were now lives on as a concept in the hearts and minds of the people who were there when it meant something. I still listen to all the music from those days, when I first started tape trading and writing to bands, but that time was totally unlike it is today. If you weren't there, then it's impossible to understand what was actually happening then…. The constant flow of new, interesting, captivating music was intense. There was a level of passion back then from people discovering all these new releases which I do not see today. These days people seem to look upon music as being something as mere entertainment rather than a complete lifestyle that was all-encompassing.
Metallerium: Also, what do you think about these digital platforms?
Nocturnal Graves: honestly I think they're really good, it's a great way to find new bands without having to wait months for a tape to turn up in the mail which could also turn out to be extremely disappointing. These days you can listen right away and decide if this is something that you want to buy. The downside to that however is that the music is so accessible, and there is so much of it out there that oftentimes I see people give nothing more than a casual glance to bands that they perhaps should invest a little more time into. However, that could also be to do with the fact that people seem to have much shorter attention spans these days. I could also say that because it's so easy to release music these days, the scene is also flooded with garbage, making it harder for people to sift through to find things worth investing in.
Metallerium: In addition, because of digital platforms, many fans listen to singles more than complete albums? What can you as a band do in order to promote listening to complete albums again?
Nocturnal Graves: honestly I don't really think about that too much because that's not the way I listen to music. I don't consider myself responsible for how some other person chooses to invest time in a band or in a record. If they want to listen to singles so be it. I do however find it strange when people say they really like a particular brand but they only know one song of that band… Doesn't it stand to reason that if you like one track there's a good chance you'll probably like more?
Metallerium: Before we finish. Have you had the chance to listen to some bands from this part of the world?
Nocturnal Graves: I am a massive fan of old South American black/death/thrash/heavy metal… Vulcano, Sarcofago, Sepultura, Expulser,Masacre, Reencarnacion, Astaroth, Expulser, Dorsal Atlantica, Attomica, Anthares, Exterminio, Parabellum, Blasfemia, Nebiros and the list goes on.
Metallerium: Anything you want to say to your fans in Latin America and people that are discovering Nocturnal Graves?
Nocturnal Graves: yes, Latin America is somewhere I've wanted to visit and whenever possible tour because it would be insane.
Metallerium: Thanks a lot for your time and congratulations on the new album! We hope to see you touring in Latin America soon!
Nocturnal Graves: I also hope that becomes a possibility, sooner rather than later! Check out the new album, and stay wild. Keep the spirit of old Latin American Metal alive, raw and insane.