"Anger Mismanagement" (2014) was a hard-hitting piece of Brutal Death Metal by Monument of Misanthropy. So, after 7 years of silence, there is the second full-length "Unterweger" (2021) released by Transcending Obscurity Records. For this reason, Metallerium agreed to an interview with George Wilfinger, vocalist of this Death Metal machine.
To read the interview in Spanish: Entrevista a Monument of Misanthropy
Metallerium: Welcome George to Metallerium pages. It's a great pleasure to talk with you about the band, the new album "Unterweger" and other things related to the metal scene. Starting, could we say that Monument of Misanthropy is your band? Coz you are the last member since the band started in 2012. And the musicians from "Anger Mismanagement" (2014) to this "Unterweger" (2021) are session musicians?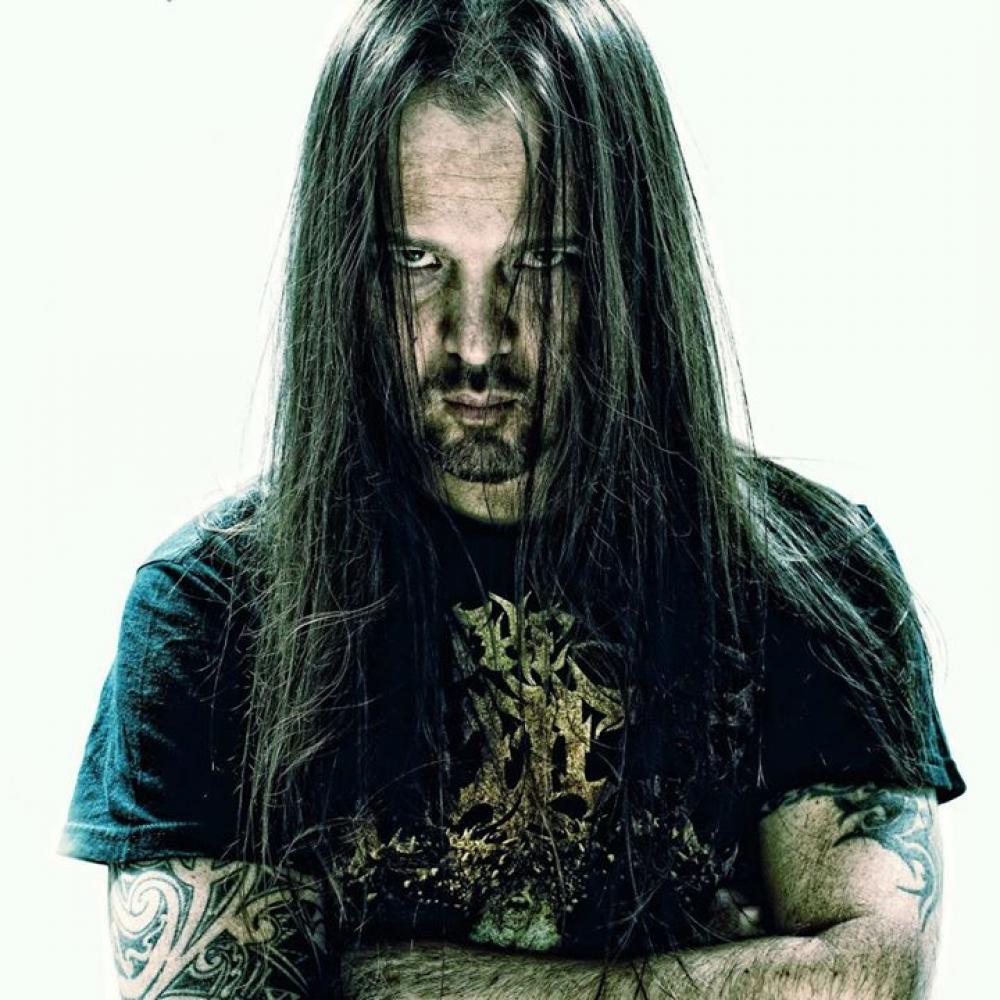 Monument of Misanthropy: It's my pleasure, my friend. Well, the band underwent many line-up changes over the years. But since our last tour with Immolation in winter 2019 just before the virus hit Europe, we have had a stable line-up with members from France, the UK, and Austria. To be honest I think we have now the best musicians on board of Monument of Misanthropy. Best as concerning their musical skills and their character.
Metallerium: One of the common questions in all interviews are the delay of this "Unterweger". Coz it took 7 years to hear a new album from Monument of Misanthropy. What were the details or problems with the delay? And did the pandemic help this new album to be completely finished? or was it before the composition, recording process, etc?
Monument of Misanthropy: Well, I guess it is a mixture of everything. We were touring a lot in UK and Europe. In fact, we were on the road every year from 2016 till 2019, with Suffocation, Vader, Cattle Decapitation, Abiotic and more. So, we tried to establish the band and its music in the European metal scene by playing live shows in the first place. So, the songwriting rolled a bit slow during that time. But we put out an EP with "Capital Punisher" in between the two full-length albums, so it was something new to listen to already in 2017.
Concerning "Unterweger" itself, it took longer than I expected since I had to change the complete line-up after our show at the Brutal Assault festival, for personal reasons. The album "Unterweger" was already written and finalized with the old line-up. All the lyrics and the music are already ready for recording in the studio. I actually fired the entire band one week before going to the studio and recording the vocals for the album. It was a hard decision, but it had to be done.
So, after that, I had to rebuild the band from almost zero, and my new guitarists were composing the whole album again from scratch. And as you can hear it turned out just perfect and probably way better than the original version we had with the old members. So, all in all, it was worth all the work we all put into it.
Metallerium: To carry the weight of Monument of Misanthropy through the years. What is the compositional process of the band? Do you take care of all the instruments and then you share the ideas and the other members play the instruments? Or how? Coz the new technology helps a lot to do solo projects.
Monument of Misanthropy: The composing process has changed with the new album and the musical skills of the band members. The lyrics were already there. So, I asked Joe to send me his ideas, and I looked at how I could fit the words into the songs. After some decades of songwriting, I listen to an instrumental track and pretty easily have an idea where to sing what and how. Shoi also added one song – "A Man with A Special Qualification" for the record. The challenge for a concept album is to convey all the essential information, of a – in this case – pretty demanding storyline into 10 or 11 songs of a record, without leaving out any essential piece of the entire puzzle. So, this was a pretty tough one for me, then most of the fictional songs I've been writing before.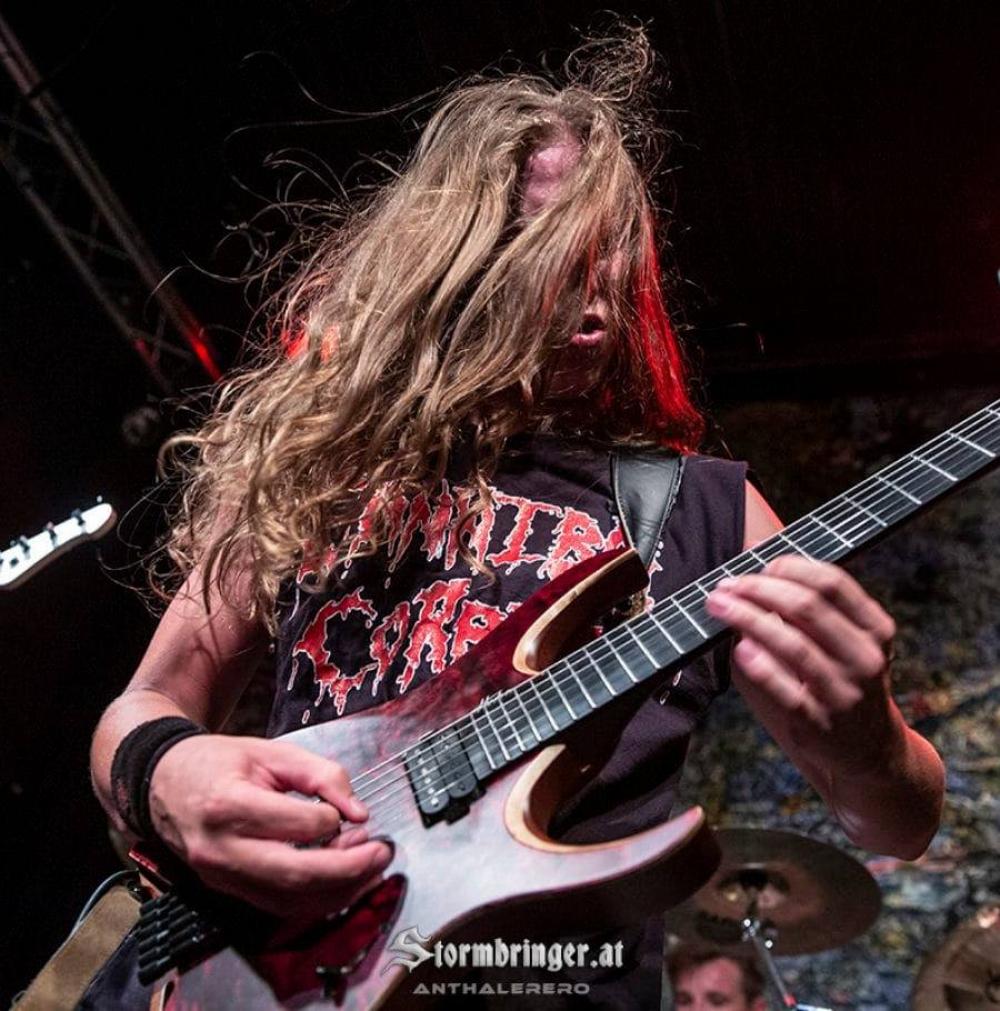 Metallerium: Within the idea of past and current members, according to the information into the social media. I see you had some problems with Jean-Pierre Battesti about the name of the band. How was this issue solved with Jean? and what is the current situation with the current members? Are they have rights with the name? o Is everything under your idea?
Monument of Misanthropy: It may sound egotistic but I am the only one that ever had any rights to what has and ever will be released under the banner of Monument of Misanthropy – the name, the logo, the music, the merch. The copyrights have been secured by lawyers for many, many years. The name and idea "Monument of Misanthropy" have been born many years before I met this guy you mentioned above. In fact, I created an artist account on MySpace (for the young kids: this was a precursor of Facebook) after I left a band called Destination Void. The internet and emails can prove this. The internet never forgets.
Metallerium: I've been looking at some lyrical references that Monument of Misanthropy lyrics. And the topic of animal cruelty or abuse against animals is a topic that goes hand in hand with vegan or vegetarian instances into Brutal Death Metal bands like Cattle Decapitation, Napalm Death, Animals Killing People, and many more. Do you think this is a trend in extreme metal bands? And what is your position on these vegan, vegetarian, etc movements?
Monument of Misanthropy: I don't know if it's a trend in death metal. Maybe veganism is a common trend these days. All I can tell you is, that my girlfriend and I were veggie and now vegans long before it started to become a trend. In the 90s people at restaurants would consider you being terminally ill when you asked them if they had anything without meat to order. So, it's never been easy to be different. But being metal used to be "being different" at that time, so I could handle that easily. About today's trend to eat less meat and becoming veggie/vegan: I think it's good. Every animal that does not get slaughtered, after having been incarcerated for years, counts. Still, I won't tell anyone to eat less meat to stay healthy or be more powerful, like I feel since I left out animal products. I don't care about people, I only care about animals and nature. So, eat what you want. If it kills you. Not my problem. I guess that's what people call being a misanthrope…. (laughs)
Metallerium: At first when I saw the cover art from "Anger Mismanagement" (2014) and then your EP "Capital Punisher" (2017). I began to relate that the band was going to have a kind of monster on each cover, something like Monument of Misanthropy's pet. But then with "Unterweger" things have twisted more to a spiritual director, I think. So, what is the lyrical concept behind this new album? and What is the correct meaning of "Unterweger"? Does it have something to do with serial killer Jack Unterweger?
Monument of Misanthropy: Yeah, you're right. The monster of the two first outings was some kind of a Monument of Misanthropy thing, the "Monument of Misanthropy" itself if you like. With "Unterweger" things shifted into something more real, and more fearsome than a fictional creature. Whenever I watch true-crime documentation about some serial killer it has a by far deeper impact on me, than any fictional thriller or horror movie. The cover artwork of course depicts Jack Unterweger revisiting one of the strangled victims he left rotting in the Vienna Woods. The heads hovering next to him, represent the inner demons of this sick evil genius.
Metallerium: I began to relate ideas of the 12 women that this Austrian murderer killed. And curiously the songs on the album are 12. Does each song of "Unterweger" have something to do with each murder of Jack?
Monument of Misanthropy: No not really. This may be a coincidence. The songs just represents the story of a killer who hideously committed his crimes in the US and Europe, and how he fooled the investigators and the press. And can we be really completely sure that there haven't been more than 12 female victims…. Well, I am not.
Metallerium: What are the promotional plans for "Unterweger"? And how will be the presentations of the band live? Coz I see that there are members from France, Austria, etc and perhaps according to their times they won't be able to make all the live dates.
Monument of Misanthropy: Well, the fact that band members don't live next door is not a big problem anymore as long as the musicians are willing to work professionally. And this is not a rare phenomenon in the music world, just think about Aborted. Everyone has the guitar tabs and songs and can prepare them at home for the tour. We've done that already four times and it always has worked out fine. Before a tour we meet at someone's band-room and rehearse the live set a few times and then we're ready to go live on stage. No need to rehearse three times a week, when you work like a pro.
Metallerium: In one supposed case to do a tour in Latin America. Which bands would you like to share the stage in this part of the world? What brutal bands do you know apart from the usual suspects like Sepultura, Krisiun, etc?
Monument of Misanthropy: Well of course those two are the most prominent bands of South America. But to be honest I'm more a fan of underground bands like Inner Sanctum, Necrófago, Holocausto or Worship the Pestilence. I actually recorded some guest vocals on Worship the Pestilence's new album. Raul is a long-time friend of mine and comes from Bolivia, the homeland of my mother. Being half-Bolivian, it was an honor to lend my vocal skills to this brutal slamming death band's new effort.
Metallerium: Into the matter of how an underground band and a mainstream band was should be considered, there are patterns that more vinyl or cassette productions stick to the underground concept, and the CD only expanded the collections of the fans. What do you think are the factors for fans to stick to this underground metal concept? And where are located the digital platforms?
Monument of Misanthropy: I'm not sure what it's like in South America, but considering the different ways to bring the music to the fans, I don't think that there's a big difference in Europe between mainstream and underground anymore. Rather the opposite: Even the big mainstream bands now re-release their old back catalog as types of vinyl. So, I guess every recording medium has its eligibility, as long as it works for the band.
I also understand fans who like to have vinyl in their hands with their big artworks to look at and the ceremony of putting a record on the turntable etc. It's cool. For older fans some kind of a reminiscence and the younger fans maybe it's a new way to enjoy music.
We for example put out the new album "Unterweger" in any way that is possible. And even the debut album "Anger Mismanagement" gets its first-ever release on vinyl this winter too. Re-mastered by Christoph Brandes.
Metallerium: Another detail is about the listening methods of the fans, coz this new generation prefers to hear one or two songs on the digital platforms. What are you think about the albums doesn't have the same impact in comparison to the 80s or 90s? And what do bands need to do to improve the listening of all songs in albums?
Monument of Misanthropy: I think the labels already reacted to the "Spotify-listening behavior" if you like, by putting out singles of an upcoming album drop by drop. And if you put out a concept album with a storyline it is also more likely that someone will take the time to listen through the entire album, I think. Especially when you have a gatefold vinyl in hands, with the lyrics printed in a readable font size... (laughs)
Metallerium: Well George the sad time arrive at this interview. I hope you enjoy this one as I did. Thank you very much for your congratulations on the new album. It's a great one! Any last words to add to your Latin American fans and Metallerium readers?
Monument of Misanthropy: I'm very grateful for the interview. I really hope you guys gonna like the new album "Unterweger". We released singles with the songs that feature Sven of Aborted and also the one with Julien of Benighted on it. Then an official music video "Legacy of A Malignant Narcissist", which turned out really great. So, stay tuned, and maybe someday when all the virus madness is over, we can finally make it over to South America and tear shit up live there, too. All the best to your magazine and your fans! Stay brutal & stay safe! George & Monument of Misanthropy.